The New York Times
By Zachary Woolfe
March 30, 2016
original link
Pianists Alexandre Tharaud, Kirill Gerstein and Shai Wosner Hit Stage and Crypt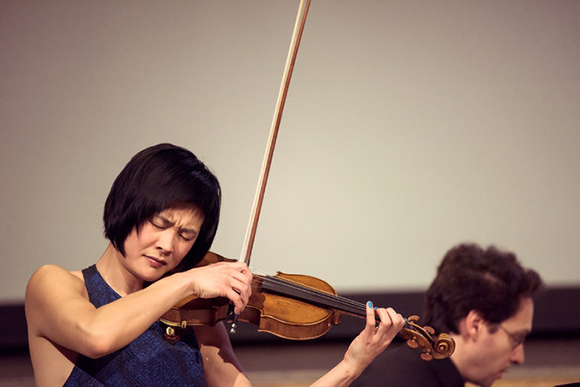 Jennifer Koh and the pianist Shai Wosner pair Beethoven pieces with new works at the 92nd Street Y.
Credit Loren Wohl for The New York Times
Three talented pianists take the stage in coming days. On Monday, April 4, the suave Frenchman Alexandre Tharaud, who recently released a recording of Bach's "Goldberg" Variations, goes down into the crypt at the Church of the Intercession, an intriguing performance space, to play that masterpiece. (8 p.m., deathofclassical.com.)
Kirill Gerstein appears at the 92nd Street Y on Wednesday with a concert blurring the sonata and fantasy genres: two each by Beethoven — Sonatas No. 13 and 14, "Moonlight" — and Liszt (the one-movement "Dante" Sonata and the fiendish Sonata in B minor). The New York premiere of a set of variations inspired by Haydn, by Alexander Goehr, rounds out the program.
The following evening, Shai Wosner concludes "Bridge to Beethoven," a series with the violinist Jennifer Koh that has paired Beethoven sonatas with new works; here, the three Opus 30 pieces meet the New York premiere of Andrew Norman's three-part "Bridging." (7:30 p.m., 212-415-5550, 92y.org.)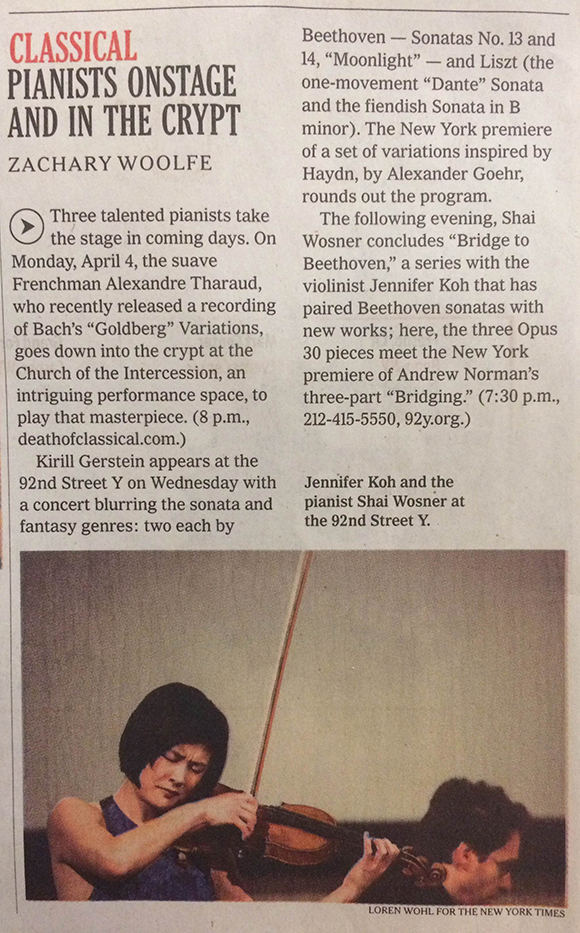 Copyright © The New York Times